Registration has opened for the 2021 Encephalitis Conference
Tue, 18 May 2021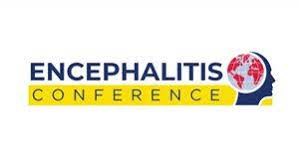 The 2021 Encephalitis Conference is now open for registrations and abstract submissions. The event will be held on 7th December 2021 both in-person and virtually, and students can register for as little as £10. 
Abstracts should be related to encephalitis and will be considered in any field or subject area. Cash and prizes to be won for best oral and poster presentations. Deadline 30th June 2021. 
Medical and healthcare professionals from low-to-middle income countries interested in attending Encephalitis 2021 are invited to apply for a bursary which will help cover their costs of attending the conference in London, each of which includes: £750 toward travel and subsistence, three nights' accommodation in London, free entry to the Conference, and dinner with the Encephalitis Society Scientific Advisory Panel.  Deadline 15th July 2021. To read more and apply: www.encephalitis.info/conference
Grants of up to £10,000 are available for researchers in low-to-middle income countries.  The fund is open to applicants of all levels, from medical students, junior doctors and early researchers, those returning to research to post-doctoral research or equivalent professional experience. Deadline 31st August 2021. To read more and apply: www.encephalitis.info/seedfund
This is the one annual get together of the global encephalitis family and is a fun event with some fabulous science!