HPRU-EZI Director elected to prestigious Academy of Medical Sciences Fellowship
Wed, 26 May 2021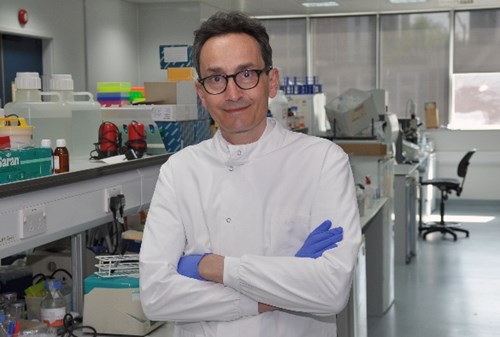 HPRU-EZI Director, Prof Tom Solomon, is among 50 prominent biomedical and health scientists elected to the Academy of Health Sciences Fellowship. The new Fellows have been selected for their exceptional contributions to the advancement of medical science through innovative research discoveries and translating scientific developments into benefits for patients and the wider society.
The Academy's 2021 new Fellows include experts who have spearheaded the COVID-19 response, such as Professor Sarah Gilbert FMedSci, who led the team at Oxford to develop the Oxford-AstraZeneca vaccine which is now in use across the world. New Fellows Professor Martin Landray FMedSci and Professor Peter Horby FMedSci have been at the forefront of the search for COVID-19 treatments, as the Chief Investigators of the RECOVERY trial, the world's largest COVID-19 drug trial.
Multiple new Fellows have been key providers of independent advice to the Government during the pandemic. Professor Jonathan Nguyen-Van-Tam FMedSci, the UK Government's Deputy Chief Medical Officer, leads on health protection and has regularly presented at the 10 Downing Street COVID-19 press conferences. New Fellow Professor Yvonne Doyle FMedSci has led the COVID-19 response from Public Health England, where she is Medical Director and Director of Health Protection, at the same time as maintaining a significant media presence to ensure public understanding of the virus.
Others are continuing to advance biomedical sciences in innovative ways for health challenges beyond the pandemic. Pharmaceutical nanoscientist Professor Ijeoma Uchegbu FMedSci, at University College London, has deployed nanotechnology to enable therapeutically effective doses of drugs to reach their targets in the brain, having profound implications for cancer and neurological conditions. New Fellow Dr Madan Babu Mohan FMedSci is a biomedical data scientist at St Jude Children's Research Hospital in America, whose research on G-protein coupled receptors has helped explain why people respond differently to certain drugs, having direct implications for personalised medicine.